About the Journal
Academic Journal of Political Science and Public Administration
          ISSN 2822-065X (Print) 
          ISSN 2822-0676 (Online)
Publication Frequency: 3 issues per year
          Issue 1 January- April
          Issue 2 May – August
          Issue 3 September – December
Aims and Scope: 
          Political Science and Public Administration
Types of works published in the journal:
          1) Academic Articles
          2) Research Articles
          3) Book Review
Consideration and selection of articles:
          Each article will be rigorously reviewed by at 3 scholars and experts in the fields without knowing the authors' names and, likewise, the authors do not know the reviewers' names; double-blind system peer review.
Publisher:
          Academic Association on the Political Science and Public Administration
Current Issue
Vol. 5 No. 2 (2566): Vol.5 No.2 May-August 2023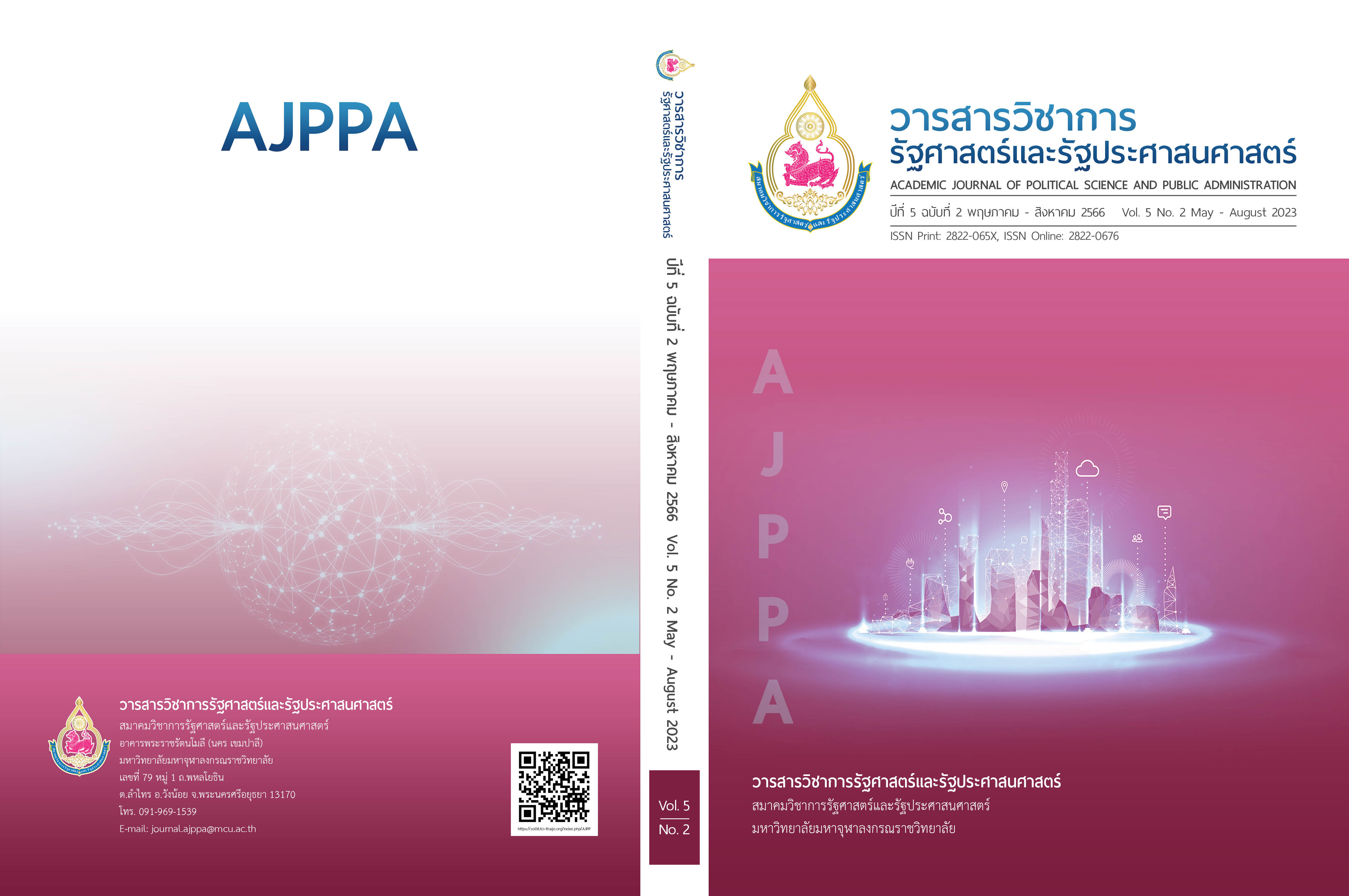 Academic Journal of Political Science and Public Administration publishes Vol  5, No 2:  May – August 2023. Editorial team collected and presented all articles to peer review for considered. scrutinized, commended each article before published the complete articles that made high quality for journal. Moreover, it will be taken maximum benefit and potential development in academics writing too.
          Editorial team respected to all of peer review who tried to review and guided in each article that made its had academic benefit. Finally many thanks to all authors and stakeholders who tried to drive this journal to become get maximum value for wide band and please follow next issue.

                                    With Best Wishes,
                    Assoc. Prof. Dr. Kiettisak Suklueang
                                           Editor
Full Issue
View All Issues